Spa
Recover yourself at Zen Spa
Swiss-Belresort Zen Spa will take care and regenerate energy for your body.
Spa of Swiss-Belresort Tuyen Lam
Body Treatment
We have therapies to regenerate and restore your body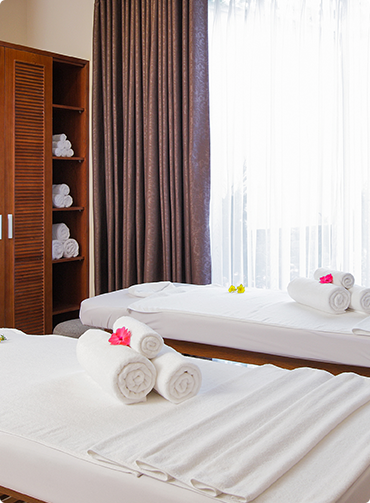 Facial Treament
Take care of your beauty with its natural materials, technical and modern facilities
Sauna & Steam bath
Saunas are considered a great help in health care and protection. We have a dry and wet bathroom in two separate areas for men and women.
Comfort ambience
The first step into the Zen Spa, customer will feel like step into another world with yellow light, relaxing herbal aroma and splendid space as Europe Catsle's smell.
Sauna steam bath
Zen Spa has private space to pamper your body with massage roo, sauna, jacuzzi, bath room, gym, swimming pool ...
Treat your a Spa-cation
TYour mind will be relaxed and the body will be cared by the professional, friendly staffs with best herbals. Come to Zen Spa and feel it by yourself.
Book Now